Good morning & Happy Monday Friends!


I hope all is going great in your neck of the woods! It was another busy hockey weekend here. However, we were able to get a few things accomplished before being gone for the weekend, and got some more holiday shopping completed and quite a bit of gift wrapping! Feeling holidays here all the way - other than the green grass outside! Where did my white Christmas go???
THE WEATHER OUTSIDE IS:
In the 30's and pretty mild. No wind at all. All of that snow we were supposed to get last week was mostly rain! So it is green outside now. The end of last week the weather was so mild (almost 50) that it almost felt like our Spring around here! Seems so weird. I'm hoping that we'll get at least a little snow before Christmas!
ON THE BREAKFAST PLATE THIS MORNING:
Toast and sliced apple with my Annie and my MIL. My MIL and I also had gingerbread coffee. Annie opted for egg nog - she's feeling that holiday spirit too. Lol. I needed to take my MIL early today - so she got to go with to help get Annie to school too.
AS I LOOK OUTSIDE MY WINDOW:
Looking out at gray skies, calm bay, green grass. Still been seeing lots of squirrel activity. I'm sure they're enjoying these mild temps and finding a few more goodies for the winter.
RIGHT NOW I AM:
Sitting in the chair - watching news with my MIL as she sits on the couch and snuggles with Ruby. Once in a while we chat back and forth. She's having a harder time finding her words today - so she was trying to tease me and tell me she's "keeping me in check" but instead said she's "keeping me in trike". But I get the idea and no matter what she says I play along and we have some very interesting lengthy conversations at time. It makes her so happy, though, to feel like we're having "coffee conversation" like days of old.
AS I LOOK AROUND THE HOUSE:
Still pretty tidy from when I cleaned up before we left for hockey. All of my Christmas decorations are out and it all looks festive and cozy.
Going to run errands and get groceries with my MIL. I'll make something quick and easy for their dinner to send home with her. Then I'll head to grab my daughter from school and go to a PTA meeting there tonight.
CURRENTLY READING:
Still catching up on holiday magazines.
ON THE TV TODAY:
I haven't even looked at what we have taped. I'm kind of bummed that Dancing with the Stars is done already. And several other favorite shows are on break until next year. I think I have some cooking shows taped and some Hallmark movies.
MONDAY: chicken salad sandwiches (winter version with apple, craisins, pecans & dill in the mix), maybe soup or salad to go with it.
TUESDAY: BBQ meatballs, cheesy potatoes & green beans.
WEDNESDAY: leftovers or something easy as it's a busy kiddo's activities night
THURSDAY: breakfast pizza, fruit
FRIDAY: not sure - leaving open in case we go out to look at Christmas lights and go out to dinner
WHAT I AM CREATING AT THE MOMENT:
Still working on Christmas projects
NEW RECIPE I WANT TO TRY THIS WEEK:
breakfast pizza will be a new recipe
TIP OF THE WEEK:

Sometimes a quick and easy way to have some yummy meals at the ready is to make in smaller sizes - like a muffin tin. Make mini meatloaves, or egg bake muffins that take less cooking time. Then place the cooked goodies on a cookie sheet to freeze for about an hour - take them back out and place in zip lock labeled freezer bags. Easy breakfast or dinner at the ready!
FROM THE CAMERA:
My hockey Girl lined up with her teammates at the outdoor rink yesterday.
Hot cocoa bar I set up next to my keurig - more on this later in the week.
A peek at my tree from the outside looking in from my deck.
PRA
Y
ER, I
NSPIRATIONAL QUOTE OR DEVOTIONAL: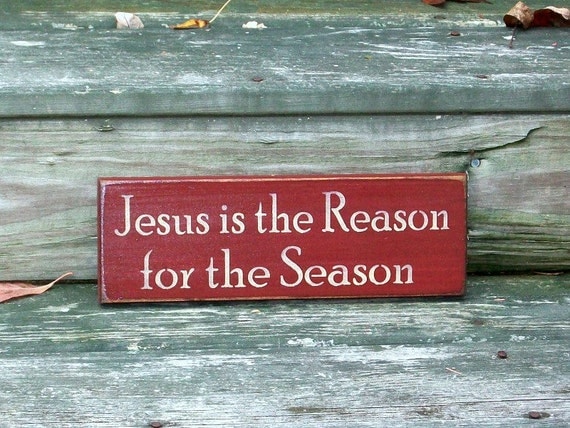 Remembering what's really important this time of the year.
I'm linking with Sandra from Diary of a SAHM for Happy Homemaker Monday.