Today I wanted to pop in quickly and say hello and share this root beer pulled pork sandwich recipe. It's one that I plan to make this weekend, and have not yet tried. However, it sounds easy and looks very tasty. I found it on Pinterest and you can find it on my favorite recipes board here. I plan to serve these sandwiches alongside a salad of some kind (not sure if I'm going to make a green salad or pasta salad) and some corn on the cob. Kind of picnic style meal. :) Especially since I'm planning to have my friend Billie Jo's recipe for cherry berry pie for dessert! You can find her blog here. Here is the root beer pulled pork recipe: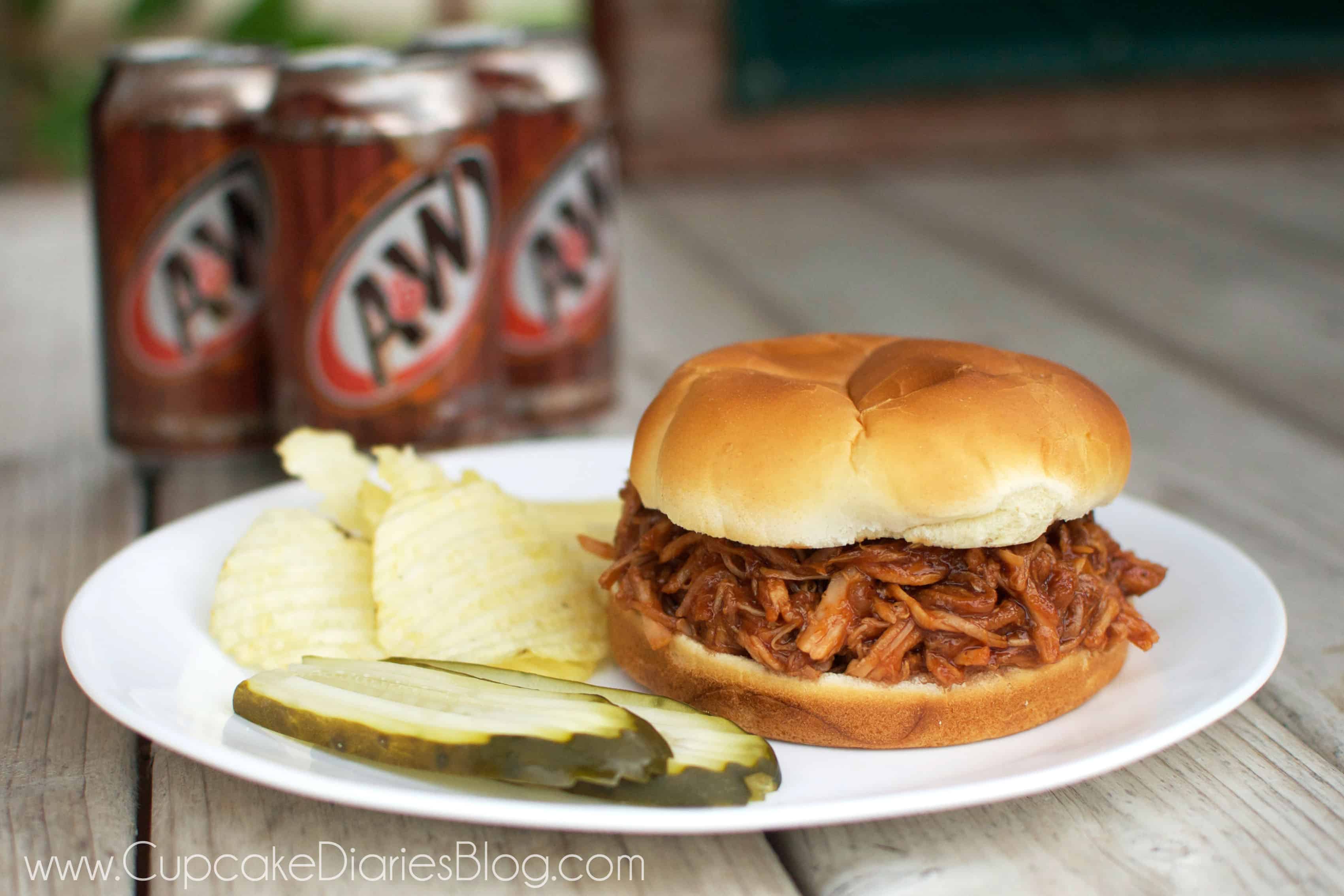 Ingredients
1.5 – 2 lb. pork roast
1 envelope dried onion soup mix
salt and pepper
1 can root beer
2 c. barbecue sauce (You'll be dividing it for the recipe.)
10 buns
Instructions
Place the thawed pork roast on a work space and sprinkle with the dried soup mix. Pat it on there all over the roast. Sprinkle generously with salt and pepper and place in the crock pot.
In a medium bowl, whisk together the can of root beer and half a cup of barbecue sauce. Pour it over the roast.
Place the lid on the crock pot and cook on low heat for 6 1/2 to 7 hours. Remove the roast from the crock pot and shred it with two forks. Then remove all but about a cup of the juice.
Put the shredded pork in the crock pot with the cup of juice, then add the remaining 1 1/2 c. of barbecue sauce. Stir it into the meat and cook on high for 15 to 20 minutes to get the meat heated up.
Looks like it could be a great game day recipe for Super Bowl Sunday too. ;)