Hello my Friends!


We're having a lovely rainy day here in the northwoods. It's making it nice and cozy, but not the best for a getting groceries kind of day. I had planned on doing that and then was going to make this casserole that I had pinned on pinterest. It sounds like something especially up my Hubby's alley. But I thought I would share the recipe off of pinterest with you today anyway. I have it pinned under my board favorite recipes which you can find here. It looks great for a quick and easy dinner. So I won't have a report on what we thought of it yet, but I thought you still might want to check it out. Happy Thursday to you! xo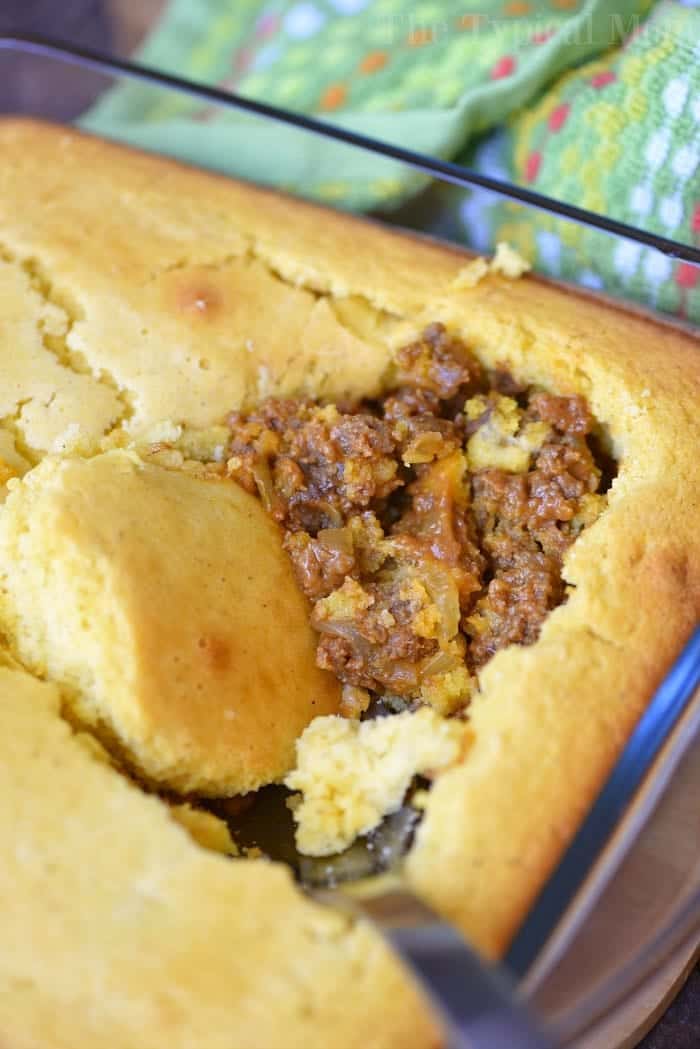 Ingredients
1

lb

ground beef

or turkey

3/4

c

ketchup

1/4

c

yellow mustard

2

tbsp

brown sugar

1

pkg

cornbread mix - about 11 oz. box

ingredients to make this - mine just needs water

1/2

onion

diced - optional

1

small can of green chiles

optional
Brown the ground beef and onions in a pan on the stove.

Once onions are softened and ground beef is cooked, turn heat off.

Add your ketchup, brown sugar and mustard. Stir in with meat until well combined. Taste and add more sweetness, ketchup or tang of mustard according to your liking.

Spray an 8x8 pan with non stick spray and pour your sloppy joe mixture in, evenly distribute across the pan.

Use a bowl and make your cornbread mix using the ingredients necessary on the box or bag. (could add small can of green chiles into mix if you like - yummy)

Pour your cornbread mixture on top of your sloppy joe meat into your dish.

Put in the oven for the amount of time and temperature your cornbread mix requires, until top is golden brown.