Hello Friends! Happy Monday!!


Onto another new week. Hope you had a lovely weekend! It was a good one here in the northwoods. Caught up on housework and had a lovely Uncle come and visit. We did a beautiful pontoon ride and then he stayed for dinner and some game night fun. My boys also caught up on outside projects and yardwork - all in between kiddos' sports activities of course. Now onto the week ahead!


THE WEATHER OUTSIDE IS:
It's lovely and sunny today. Kind of cool and breezy and in the 60's right now, but supposed to hit low 70's today. Looks like we could have some cool days this week - and more seasonably typical for my northwoods. I think they're predicting only low 60's for tomorrow and only in the 40's tomorrow night! Yes, Fall is really beginning to show up!
ON THE BREAKFAST PLATE THIS MORNING:
AS I LOOK OUTSIDE MY WINDOW:
I'm watching the breezes ruffle the trees out my office window. I'm also watching a couple of chipmunks work feverishly - running back and forth. There's at least one chippy almost every morning lately, usually with something in its mouth, working hard I'm guessing storing some things up for the cold season ahead.
RIGHT NOW I AM:
I'm listening to some Celtic music and really thinking about having another cup of coffee as I can't seem to wake up today!


AS I LOOK AROUND THE HOUSE:
Pretty tidy -other than some final dishes to do. We had my Uncle over yesterday and I made a big pot of chili, cornbread muffins and apple cinnamon mini muffins, veggie tray, fruit and apple crisp and ice cream for dessert. Yummy stuff, but still some dishes leftover to load. Nice to have house cleaned up, though. Always a good excuse to give the house extra cleaning love....when company is coming over. ;)
I've got laundry going, but will do another load. Then dishes and my exercise time. I need to run some errands later before I grab my daughter from school. Then busy night. My hubby needs to grab one kiddo from soccer practice, while I get the other one to her practice. Then I need to take my son to his haircut, while my hubby picks up my daughter from her practice. Yep, one of those nights. Soccer games ahead this week. Window company coming to replace some of our windows and religious education classes start for the kiddos this week. It's going to be a busy one! And it definitely feels like we're right back to the Autumn grind.
Still reading Nora Roberts book.
ON THE TV TODAY:
I honestly don't even know what I have taped right now. In between some busy times this week - I'm sure we'll be catching up on several shows that are taped. But I do know Dancing with the Stars is back on tonight and I'll be watching that one!
MONDAY: we have leftover tacos from making it for the in-laws this week, so will eat that up
TUESDAY: we'll eat up leftover chili & goodies from the other night
WEDNESDAY: pasta bake with meatballs, caesar salad, garlic bread
THURSDAY: breakfast for dinner - scrambled eggs sandwiches on toast, sausage patties and fruit
FRIDAY: dinner out or pick up Chinese food
WHAT I AM CREATING AT THE MOMENT:
All kinds of projects going. I need to stay focused on one thing!!! Lol
NEW RECIPE I WANT TO TRY THIS WEEK:
Not sure yet??
TIP OF THE WEEK:
I'm not sure if I shared this one with you Friends - when I was sharing essential oil info in the past. This is a favorite carpet refresher tip I use regularly. I took about 1/2 to 1 cup of baking soda and I put it in a bowl or baggie. I then add as many drops as essential oil as I like to give it a fresh smell I want (anywhere from 10 to 20 drops or so depending on amount of soda). I still love lavender and lemon oils for a clean smell. I then squish it together in the baggie - or mix with a spoon in a bowl. Then I found a small mason jar with a handle and shaker kind of top and poured the mix in there. I sprinkle some on the carpets before I vacuum and it works great to refresh the carpet and eliminate odors.
FROM THE CAMERA:
Walks with my daughter this weekend - looking for natural things for school...like mushrooms.
Another weekend of fun pontooning and nice family catch up time. This is my Uncle that visited this weekend, and that I I mentioned in a prior post. He's a retired priest (although still works somewhat regularly filling in and helping out when needed at churches all over the area). I love that a beautiful beam from above is shining down on him - it just seems to fit. ;)
Beautiful roses - in a rather Fall color - gracing my kitchen window this AM.
PRA
Y
ER, I
NSPIRATIONAL QUOTE OR DEVOTIONAL: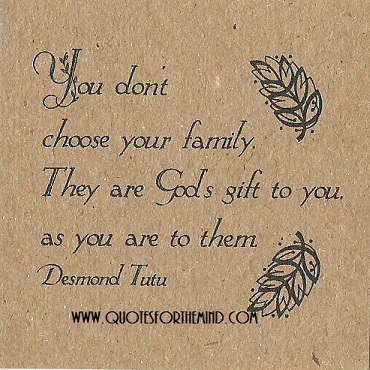 I'm linking with Sandra of Diary of a SAHM for Happy Homemaker Monday.