Hello Friends!
Another week is upon us and we find ourselves at another Monday. Where did the weekend go? It was a quick one but quite nice here. We got some things accomplished around home. Little grocery run. Watched my son's hockey game. Went out to dinner with Friends and then came back to our house and played cards while our kiddos played and hung out. Some hockey practices thrown in and before we knew it the weekend was over! One sad thing is that my MIL had a rough fall at her facility and even needed some stitches. She seems to be doing well now though. Any prayers & good thoughts sent her way are greatly appreciated. She wears a special anklet that sets off alarms - but she's such a wanderer and sometimes stumbles into trouble. Our health care workers are so important and do so much - all while often short staffed. A big struggle in our country in my opinion. Health care has become such big business and some changes are so needed.


I digress though - now on to this week ahead.


THE WEATHER OUTSIDE IS:
Partly cloudy, but bright and sun pops through now and then. It's supposed to get up in the 40's today! And this week looks really mild overall. Kind of crazy for this time of year in my northwoods. Cooler day Wednesday, but otherwise, 30's and 40's all week and maybe even close to 50 on the weekend! Feels like Spring to us - crazy weather!! (however I'm NOT complaining) ;)
ON THE BREAKFAST PLATE THIS MORNING:
Fruit, string cheese and some coffee.
RIGHT NOW I AM:
Listening to some devotional kind of music and going to take some time for that and meditation after I do this post. I've been doing house chores this AM and playing with Ruby outside throwing snowballs for her.
AS I LOOK OUTSIDE MY WINDOW:
Due to mild weather on the weekend we've had more snow melt already - so the piles are going down. It's still nice and bright - with the sun glowing on our current snow.


AS I LOOK AROUND THE HOUSE:
Nice and tidy overall. A few more jobs to accomplish, but not too bad.
ON TODAY'S (& this week's) TO DO LIST:
A lot of the usuals. Daily chores. Visit my MIL. ONe kiddo appointment. Kiddo practices and religious ed. More scrapbook work and my office/craft stuff. Daily workout time. Hoping to tackle some of the kitchen and go through cupboards - clean out, scrub and then organize. I do have a fun day planned with my Mom for some shopping fun and maybe a nice lunch out.


I finally got the newest Harry Potter (The Cursed Child) however, I still haven't started reading this. I found an old book I hadn't finished plus doing some magazine catch up. But I will dive into H.P. before this month ends!
ON THE TV TODAY:
I caught up on Grey's Anatomy and some cooking shows. Still have some others to catch up on. Plus, I taped the move Me Before You and I'm excited to watch that. I wanted to read the book first but didn't get to it.
MONDAY: didn't have it last week so - taco salad (the old fashioned kind my Mom used to make with french dressing and doritos) :) Kiddos will probably just have regular salad as they don't like taco salad. Might throw in easy pizza rolls for them too.
TUESDAY: sloppy joe sliders, veggie pasta salad, cherry hand pies - because Valentine's Day of course.
WEDNESDAY: Annie cooks night (something new we're trying) so probably grilled cheeses and soup.
THURSDAY: use up some eggs (scrambled or make little omelets), polish sausage (I grew up with this being our breakfast meat sometimes), fruit, muffins or toast.
FRIDAY: potentially beef stroganoff over egg noodles (over brown rice for me), veggie side dish, dinner rolls.


**If I still have some yeast I may make another loaf of easy dutch oven bread.






WHAT I AM CREATING AT THE MOMENT:
More jewelry, cards, scrapbooking things (more of the same this week).
NEW RECIPE I WANT TO TRY THIS WEEK:
I recently pinned some recipes for homemade Hamburger Helper. I used to make hamburger helper when Addie and I were first married and I was still working on becoming a cook and there were some we actually really liked. However, they're so filled with sodium, preservatives etc - I like the idea of controlling the ingredients and going down memory lane with one of these homemade versions. So I may need to add these to the plans for next week.
TIP OF THE WEEK:

Okay, is it just me or does this seem like a bit much? I think I'd feel silly asking someone to pose with an item and telling them it's so I make sure they return it to me. What's your thoughts on this one?


FROM THE CAMERA:
My favorite car buddy on later night hockey pick up runs.
Did you catch the amazing moon over the weekend? I snapped some (not great) photos from the car on a hockey pick up run. Here it is right behind the yellow light and as big and bright as the big street light on the right!
Heading over the bridge to Minnesota and all the pretty city lights at night.
More gazing at the moon. Do you see my speedometer sharing my speed on the road in front of me. I have the option on my escalade to have some info show on the windshield and it looks like its on the road in front of me. I'm used to it this way and like it as I don't have to look down to check things.
And back home from hockey run and had to get one last shot of the moon among the trees. I was obviously quite smitten with it. ;)
A fun Valentine from Nana to kiddos and a lovely homemade Valentine sent from a dear blogging Buddy! Thanks Patsy! xoxo
PRA
Y
ER
, I
NSPIRATIONAL QUOTE OR DEVOTIONAL: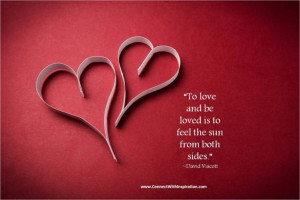 Happy Valentine's Day tomorrow from the Northwoods! xoxo


I'm linking with Sandra of Diary of a SAHM for Happy Homemaker Monday.