This morning I was playing around with a wonderful new product that I had picked up recently from Kathy at kathys cottage blog who has the etsy store hens in daisies. Her store has several fun products like homemade pillows and some antiques, but especially these mixer decals. And I LOVE how my new decals turned out on my mixer!
Before and....
After!
(please ignore my crock pot of BBQ ribs next to it) I was tired of my plain boring white mixer, which I've had forever. I've seen so many fun patterned ones lately but I knew my mixer was still in great condition and there was no need for a new one. So this was an easy and very affordable solution! I love the red poppies!
I want to make it known that I don't know Kathy or have any benefit from sharing this info - she's just a fun etsy store that I found and I picked up these decals and also this pillow which I love too!
Can you tell I love pops of red? It's actually my favorite color, but it's so bold that I don't wear it very often or use big splashes of it in my decor. However, it's always been a color that speaks to me.
The decals came with these easy see-through grid type sheets that made it easy to see where you were placing the sticky decals. Then I just used my fingernail to rub the top and get the decal to start to stick. Then I peeled off the paper and used a smooth sharpie pen to smooth out any bubbles.
view from the top
Then I kind of went off the pattern she had a picture of on another mixer, but you could play around and place them however you'd like. It was quick and easy to do and there was enough decals that I have leftovers in case I need to replace any. These decals feel like a material that will be washable too.
Here's the opposite side - so I did them fairly identical on each side. Yep they cover my whole mixer!!
She had several different patterns of decals if you were interested in something like this but want a different color or pattern. Here's a few: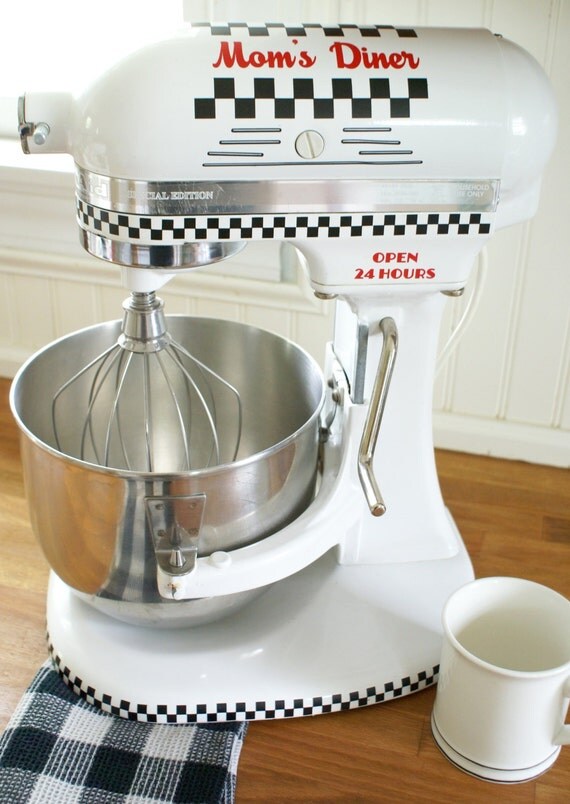 How cute is this one if you had a 50's style kitchen?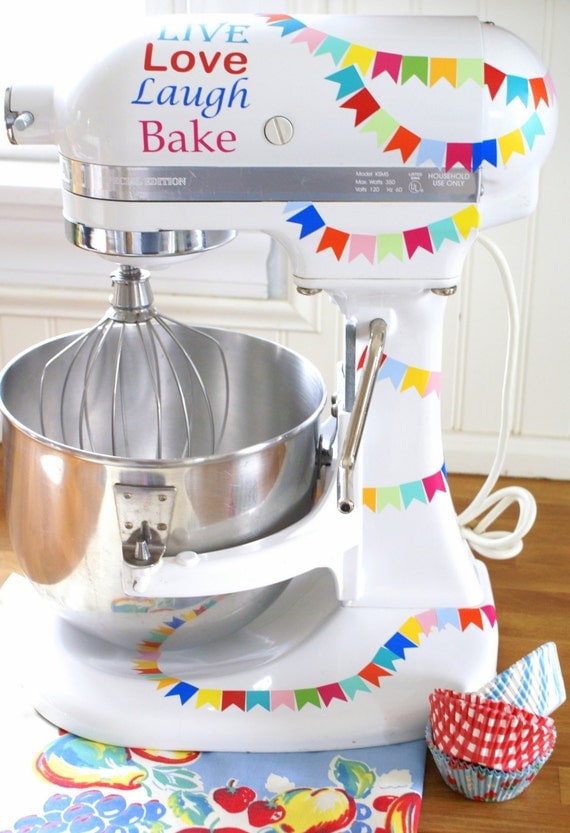 I almost got this one with the bunting - I just love it too!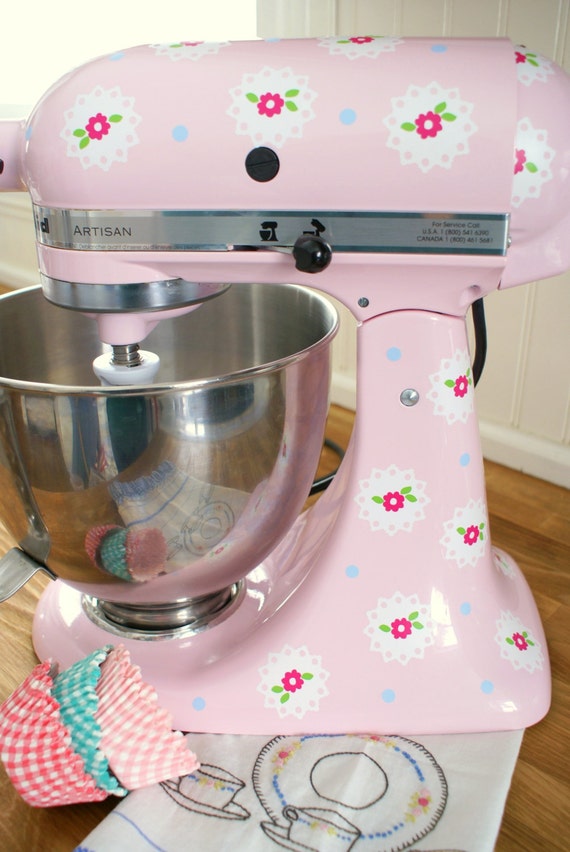 And how sweet is this lace & flowers one, especially on a pink mixer!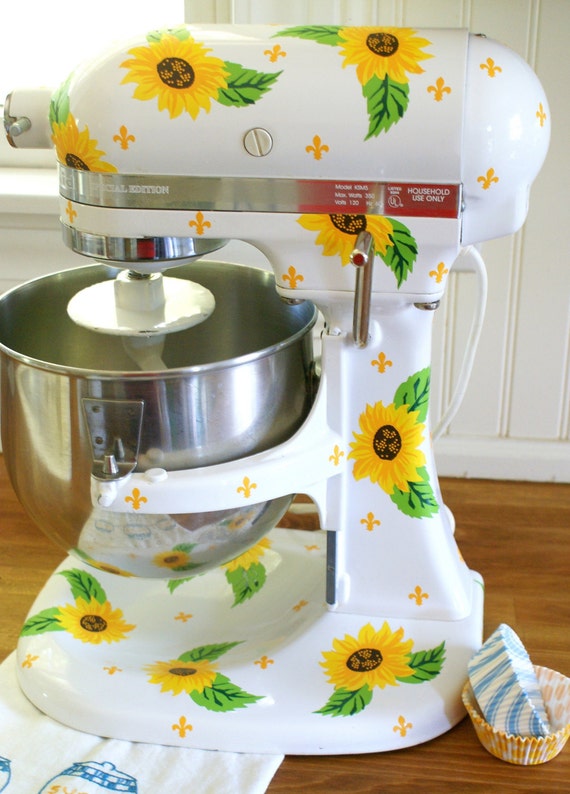 And I love the cheerfulness of these bright sunflowers!
Such a simple solution that really makes a big impact and difference to the look of a household appliance. Here's a final before and after of my transformed beauty!:
From plain to pretty special. Love it!