Happy Monday to All! Hope you had a lovely weekend. They feel like they're flying by as summer is soon coming to a close. We had been so busy for many weekends away packing in summer events. It was nice to be home this last weekend, instead, and focus on some projects around the house.
Lately, I've been thinking FAll thoughts and have been registering kiddos for school and picking up things for their school supply lists. The geese have been flying over our house and at night I have felt Autumn in the air.
This past weekend I had my 25th high school reunion and was on the planning committee for it. The event went great and it was a lot of fun catching up with some former classmates. But now I'm ready to focus on the week ahead!
THE WEATHER OUTSIDE IS:
Sunny and cooler. Only 60's now. It's supposed to hit the 70's today and then the next couple of days only be in the 60's. A much cooler week and that's fine by me!
ON THE BREAKFAST PLATE THIS MORNING:
My MIL and daughter opted for a blueberry waffle. I had 1/2 an onion bagel. We all had some fruit. My MIL and I had some coffee with hazelnut creamer.
AS I LOOK OUTSIDE MY WINDOW:
I see & hear a wood pecker out doing it's thing on the birch tree outside. Birds are singing away! A beautiful summer day.
RIGHT NOW I AM:
Sitting in the t.v. room with my MIL watching the news and finishing coffee. I have the window open letting the nice cool breeze in and it feels wonderful! We chat at times and my MIL is fixed on thinking she forgot her shoes and really they're in the other room where she always puts them. She keeps asking me every few minutes: "I forgot my shoes. Do you have some?" Some mornings are more challenging.
AS I LOOK AROUND THE HOUSE:
The usual laundry needs to be done of course! I need to throw a few dishes in the dishwasher and get the clean clothes to the kiddos' rooms so they can put them away.
I think my MIL and my daughter and myself will go run a few errands and then maybe pick up some subs to have a picnic in the park. We need to run the teenager to his workout session this AM. Then he has soccer tryouts later this afternoon.
CURRENTLY READING:
I've been having such fun reading some new Fall magazines coming in the mail. I am truly enjoying these final weeks of summer, but Fall is starting to hover in the background ready to jump into my world very soon! I've also been reading some Fall cookbooks and love the Autumn tips as well as the recipes. I can't help myself! It's my favorite season!!
ON THE TV TODAY:
I have some cooking shows to catch up on and the rest of Cedar Cove.
Tonight we'll do something simple as my daughter has her soccer game. Then I need to get groceries tomorrow. We'll be celebrating my son's birthday this week and will probably grab KFC for that night (one of his fave's) - and we'll do cake and ice cream. Been looking through a Fall cookbook and trying to decide what I want to make for the in-law's this week. May make stuffed peppers for us one night (don't think my FIL would like it though). Maybe something on the grill or something in the slow cooker. Just not sure yet.
WHAT I AM CREATING AT THE MOMENT:
I've been catching up on more of the school years layouts in the kiddos' scrapbooks. Thinking "back to school" thoughts all the way. Lol!
NEW RECIPE I WANT TO TRY THIS WEEK:
I made a yummy pasta salad last week, that I hadn't made before, and the flavors were great! I'll share that later this week. I'd really like to make some stuffed peppers. I've had them before, but have not made them. I think I may try to make them healthier too by using brown rice (I'll flavor with stock) and maybe even turkey sweet Italian sausage. I also may try a ravioli casserole within the next week or two.
TIP OF THE WEEK:
If you have a CD or DVD that isn't working well - take it out and spray a little window cleaner on a soft paper towel and gently wipe down the back of the disc. If it doesn't have a big scratch that should take care of the problem.
FROM THE CAMERA:
Some reunion classmates
PRAYER, INSPIRATIONAL QUOTE OR DEVOTIONAL: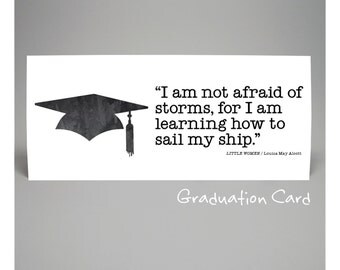 Great words for anyone but especially for some new students!
I'm linking with Sandra from Diary of a SAHM for Happy Homemaker Monday.