Day 1 - The Christmas Tag
Day 2 - Christmas Movies on the Must Watch List
Day 3 - Christmas Wishlist
Day 4 - Christmas Playlist
Day 5 - Pictures and Memories of Christmas Past
Day 6 - Pot Simmer Recipes
Day 7 - Cookies to be Baked (can be a recipe you make every year, or some you want to try)
Day 8 - Favorite Family Christmas Recipe
Day 9 - How do you decorate?
Day 10 - Real Tree or Artificial Tree
Day 11 - Stocking Stuffer Ideas
Day 12 - Quiet Christmas or Family Filled Loud Party Christmas?
Day 13 - Christmas Cards (do you send them, show us your favorites this year, or tells your favorite cards to send whether vintage, or bright and colorful)
Day 14 - Advent Calendar
Day 15 - Christmas Party Food Ideas
Day 16 - Winter Tag
Day 17 - Christmas Wishes
Day 18 - Homemade or Store Bought (What are you giving this year)
Day 19 - Recap of Christmas 2015 in pictures
Day 20 - Christmas Decorations Reveal (show us your tree, your home decor, your mantle, anything you want)
Day 21 - Holiday Family Traditions
Day 22 - Preparing for the big day (show us your wrapping skills, are you making lists, getting the house ready for guests?)
Day 23 - Post whatever you wish
Day 24 - Christmas Eve (Are you opening presents tonight, is this your big celebration, what are you doing)
Day 25 - Christmas Day
I'm joining in with my Friend Sandra from the blog Diary of a Stay at Home Mom for the Blogmas of Christmas this season. You can check her out here and come play along! I'm also joining my friend Amy for Five on Friday and you can find her here. Here's day 2 for blogmas which talks about favorite Christmas movies. Well I categorized them into 5 categories to fit for my 5 today too! So here goes:
Day 2 - Christmas Movies on the Must Watch List:
ONE: Our family favorites
There are many different fun family Christmas movies, but I guess I would say our top 2 are Elf and National Lampoons Christmas Vacation.
Will Ferrell is soooo good in this. He's hilarious and sweet and innocent all at the same time. It's become a classic around here! If you haven't seen this one for any reason...you definitely should!!
Another movie we all love - mostly because it's hilarious too! These are movies that we can all tend to sit as a family and watch and enjoy year after year. Of course Rudolph and all those movies are still well loved, but now that my kiddos are older they're less of a priority for them to watch.
TWO: Movies just for me
I would say there are 2 movies that I have to watch each year that are just for me. They're kind of romance holiday movies (my Hubby says "blech" - Lol) - and they're not really appropriate for my younger kiddo. They are Love Actually (as I mentioned yesterday) and The Family Stone.
I don't think I can even say why I love this one so much - I just do. It's one of my all time Christmas favorites ever and it always will be. Something about it just touches my soul and I love it so much!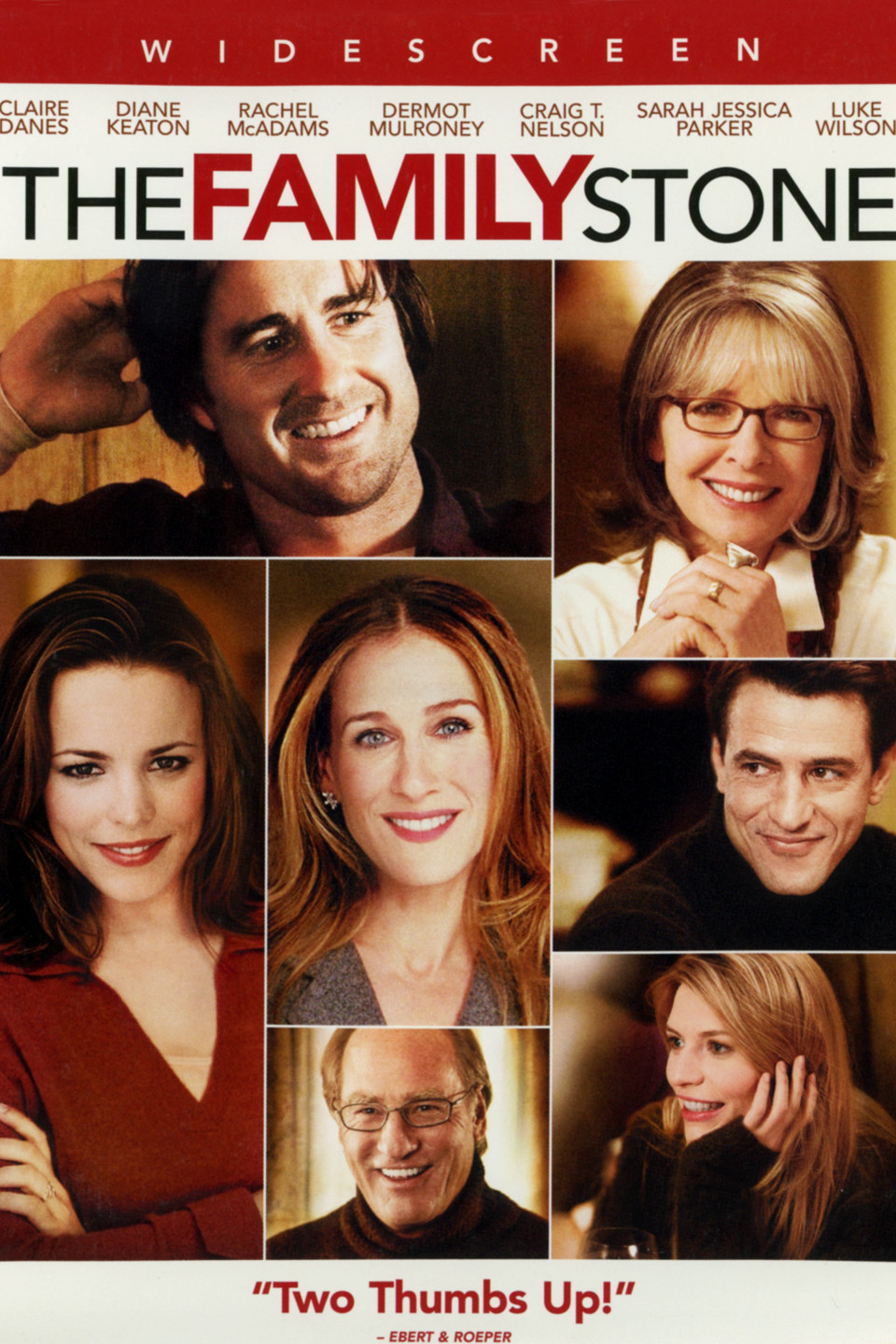 This is another brilliant one! So funny, heartfelt, romantic...but you definitely need some tissues for the end. Another one that touched my heart.
THREE: The Classics
And of course there are those classic Christmas movies. They're oldies but goodies! Tried and true and have been around forever and yet I still need to watch them! My top faves would be It's a Wonderful Life, Holiday Inn, and Miracle on 34th Street (the older one with Maureen O'Hara and Natalie Wood).
You've got to love classics that are forever wonderful!!
FOUR: Just for Fun
And then there are some that are fun if we catch them and if we don't it's okay too. Like Muppets Christmas Carol with Michael Caine that Annie and I just watched the other night. It's good, but just something we stumbled on that night... and if we didn't see it each year it'd be okay. Another one like that is A Christmas Story. I grew up watching this one each year with my family and love it! But my Hubby doesn't care for it and I'm not even sure if my kiddos have ever seen it.
FIVE: Honorable Mentions
And then there are the movies that aren't exactly classics to me that I don't need to watch every Christmas, but they're still so good in my opinion that they're worth mentioning. Those are White Christmas and The Bishop's Wife (I love the older one and the newer one).
So there you have it! Some of my favorite Christmas movies. Do you have favorites too....that you just can't miss? ;)